Source Allies had many talented apprentices during the summer of 2021! In this post, Tim will share his experience working on our project teams.
Tim Hornback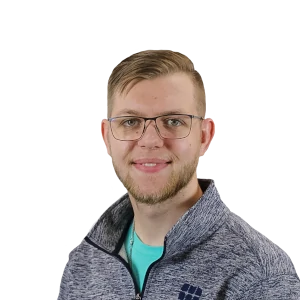 This summer makes my second here at Source Allies. I continued my apprenticeship from last summer part-time through my junior year. During my second semester, I transitioned from Aegis' Payment Gateway team to Team Slippers, where I got to dip my toes into a variety of projects and tech stacks with different partners. Aegis was focused on one project, while Slippers gave me the ability to strech out into unfamiliar territory. I have continued working on Payment Gateway, as well as Team Slippers projects like an employee time-management system, construction scheduling, administrative reporting, and more. My exposure to technology has increased considerably as well, working with languages like Java, PHP, TypeScript, Swift, and Kotlin, frameworks like Spring, Laravel, and Vue/Vuetify, and resource and cloud management tools like AWS, Forge, and Envoyer,
Because my previous summer apprenticeship occurred during the thick of the pandemic, this year I learned what a "real world" work environment is like. This summer, I found myself connecting much more with SAI's company culture, A.K.A. everything that wasn't the work. I got to enjoy seeing how everyone connects, what Source Allies does to bring them together, and how members of Source Allies support each other to flourish. It helped show me what makes Source Allies stand out.
I will be continuing my apprenticeship through my senior year at Simpson, and have accepted an offer to continue at Source Allies full-time after graduation!
---
If you have enjoyed hearing about Tim's experiences and think Source Allies may be a good fit for you, please do not hesitate to apply!