Source Allies had many apprentices during Summer 2021! They gained experience with test-driven development, pair programming, ci/cd, mobile development, and much more. Each apprentice had their own unique experience over the course of the summer, and gave a presentation in August to showcase their growth as developers, consultants, and people. In this post, Liz will share her experience working on the AgPoint mobile app and Rally Appraisals.
Liz Fransen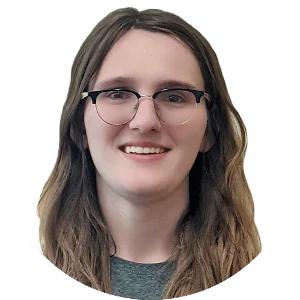 When I first started working at Source Allies I talked with teammate services about working in the mobile space. I was put on the AgPoint mobile app project. Initially my goal was to to make sure the pipeline was up and working so other teammates could contribute. I spent the first few weeks fixing issues and getting the app up to par. I then worked with a few great teammates and we were able to get the pipeline running and the app ready for development.
Towards the end of May, I was contacted by Carter Winton about a new project for Rally Appraisals. He mentioned renovating an old windows forms application to use modern technologies and modify it for their needs. Little did I know we would develop a whole new application for Rally.
Me and a few of my other coworkers entered a meeting with Rally and we talked about what they wanted. We quickly found out that they were interested in a whole new app. I was ecstatic and ready to jump in but first we had to create a plan to develop this app.
I found out who my teammates were going to be for this project: John Lomen, A co-developer on this project, Paul Rowe, a tech guru and advice giver, Kara Pastour, the UI/UX lead of the project. I would grow my relationships with these people throughout the summer and utilize their skills immensely.
Paul helped us choose our stack, we were using React, GraphQL, Asp.Net core, and Github Actions. These were all tools that I've never used before but wanted a project to try them out so deciding on these was extremely exciting for me, but because these tools were new there was quite a ramp up time for John and me, but we learned quickly.
John worked with me through the heart of this project. Due to his guidance, I emerged with stronger project management skills, lots of testing experience, and honed soft skills.
I'm super happy with the opportunity that Source Allies has given me, the teammates I've worked with, the people who I work with at Rally, and the skills I have gained. It's been a great summer and I look forward to continuing to work at Source Allies!
---
If you have enjoyed hearing about Liz's experiences and think Source Allies may be a good fit for you, please do not hesitate to apply!