You'll likely join a new team at some point in your career. For some, this can be an exciting opportunity. For others, joining a new team can bring nervousness and stress. During a lean-coffee style meeting at Source Allies, the small breakout group I joined wanted to get ideas and tips for joining a new team. We had a great conversation and pulled together a few pro-tips to consider before you leave your current team and once you join a new team.
Before you leave your current team:
Tip 1: Soak up everything
If you know you are transitioning away from your project, take what time you have left to read up on the pieces of the code you wished you could have spent more time on; the more complex stuff you never quite understood, or talk to those that you admired to learn more about what makes them tick and where they learned from. Understand your techniques and practices. Think about why they worked for your team. Take time to reflect on what good qualities from the team or project you can take with you. Know that not everything will be transferable because context matters.
For example: As I transitioned from client A in FinTech to client B in Transportation I knew that cloud techniques using common resources like gateways and functions would be a big part of my day to day. I honed in to understand why making certain choices lead to better performance gains. Notice these are not client specific or company secrets but instead just good engineering concepts that lead to best practices and personal growth.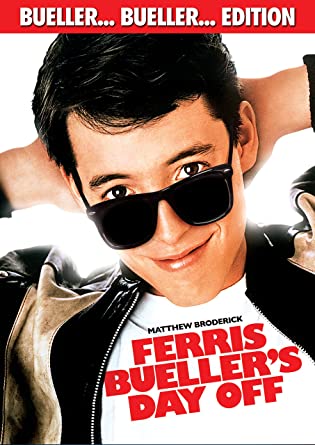 Ferris Bueller: Life moves pretty fast. If you don't stop and look around once in a while, you could miss it.
Tip 2: Bring past teammates' strengths with you
We all remember that one great team we were on. We remember the strengths that our teammates brought to the table and how well that team worked together. And maybe you feel a bit sad wishing you were still a part of that team. As you prepare to join your new team, take a moment and reflect on your past teammates and their strengths. What did you admire about a past teammate? What did they do exceptionally well that made the team great? Then ask yourself how you can carry those qualities with you onto your new team. Using this approach will help shape you and the way you are perceived. This is neat because usually you can remember techniques your fellow teammates employed that you can borrow from. In doing so, you have examples that resonate with you more than just reading a technique from a book. One of my teammates said this is such a big part of what makes him the teammate he is. He feels like he is standing on the shoulders of others by learning and carrying forward qualities and techniques he has learned along the way.
When you join your new team:
Tip 3: Show yourself on camera
Since many teams are working remotely, it is important to turn on your camera so that you can connect more closely with your new teammates. You might feel uncomfortable at first. You may not know your teammates. Imagine joining that first meeting with a new team and all you see are names on the screen. You can hear their voices only when they speak. Most are muted. You want to make a good impression. You want to contribute. When your turn to join the conversation comes around, you share some ideas. How are other people responding to you? When cameras are off, you can't see what others are thinking. You wait for someone to unmute and speak. Can you tell how they are feeling by just their tone? You worry. You stress.
If you want to make an impact, help others get to know you by showing yourself on camera and ask them to do the same. When you have your camera on, this allows others to see what you are thinking by providing insights into non-verbal body language. This helps everyone on the call recognize confusion or impasses quicker as well as the ability to recognize genuine passion, interest and excitement.
Try to be yourself. Show your quirks and bring life into your conversations. It helps lighten the mood and brings the human element back into your virtualized day.
Tip 4: Understand team communication preferences
Quickly getting to know the communication norms of your new team will pay off. When joining a new team, it's important to observe and understand the common practices. They may not communicate, document, or deliver using the same methods as your previous teams. To be effective, you'll want to discover these team norms and join along. Then, if you find there is a gap or an opportunity to improve, use a team retrospective or conversation to facilitate a change. If there is a team charter or team working agreements, take a look at them. It may be a good time for the whole team to review and make changes.
Tip 5: Find the influencers
Figure out who the influencers are in your new organization. This can be your new teammates or it can be outside of your team within the broader organization. Observe who people follow; who speaks up. Work to understand the reasons and motivations behind the actions they take. At some point you will have ideas for change and without a doubt you'll need to bring others along. This requires influence and broader support. Knowing who can help advance change in the organization will give you a better opportunity to propel your efforts forward.
On your team, figure out where you align with your teammates and use these as points you can bond over. These can be great icebreakers that lead to deeper discussions. Shared experiences and commonalities help people feel connected and create a stronger desire to accomplish great things together.
And finally, ongoing:
Tip 6: Understand and clarify your personal goals
What do you want to learn? What are areas you want to grow in? Help yourself by reflecting on what went well and what did not. As you think about your past project, determine what stood out to you about your time with the team and project. These areas will help you understand what is meaningful to you. Learn from your experiences. Cross examine your goals with your company's goals and find where there is either misalignment or lack of definition. This not only will help you understand what you're looking to get out of your next team experience. It could also do the same with your other teammates so that everyone is aware and can find ways to help one another.