As we gear up to plan this year's Hackathon, I can't help but reflect on all the success the 2019 event saw. We were able to add five additional participant spots and featured another project! Hackathon provides a few different outlets for teammates. We are able to not only work with teammates we don't get to see and work with every day, but we also get to work with new stacks and technology! It's a chance to work on a different project for a couple of days, and do something to better the lives of the greater Source Allies community. Let's take a look at our projects from 2019!
---
Who's Here?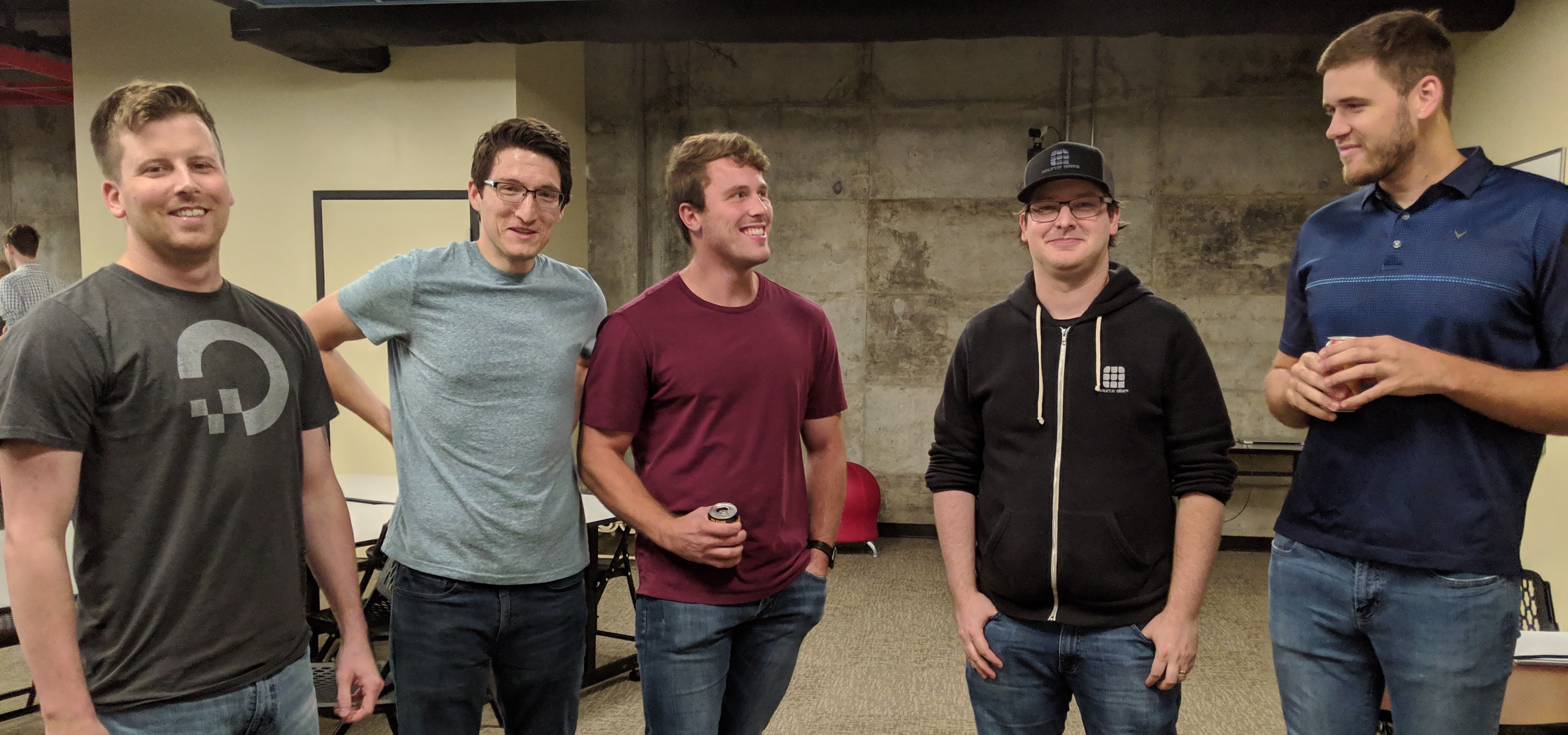 Within the Source Allies building we would use magnets to indicate whether a team was "in" or "out". This was mostly so you wouldn't have to walk around the entire building before setting the alarm at the end of the day. Now the days of moving magnets are over. Team "Gatekeepers" created a custom slack integration to not only check-in and check-out of the office, but to see which teams are still in. They didn't stop there however, they gave our magnet board an upgrade and now it's fully digital with LED lights!
---
Twitter Nomination Bot
So much awesome stuff happens in Source Allies Slack, why keep it just there? Team "Guacamole Cheesecake" created a slack integration that facilitates teammate-submitted, teammate-voted slack messages across an approval process and posting process to our twitter account - check it out!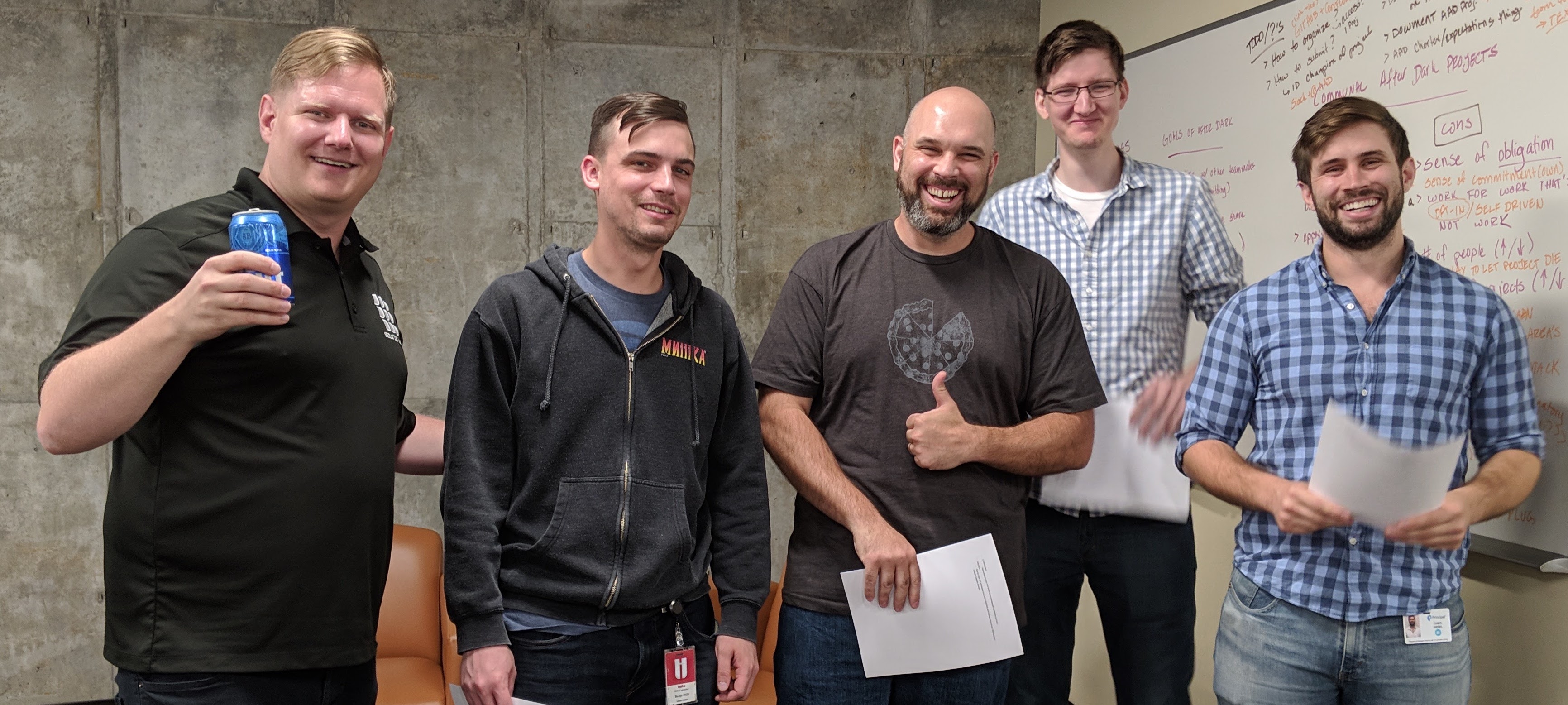 ---
Librarian

We have a library full of books that teammates can check out to learn more about various topics related to our work. We also had an outdated, underused process for checking in and out said books. Now, Team "Librarians" has upgraded our library system so all we have to do now is scan a QR code which will take us to a website where you can check in and out our books! In addition we are able to collect analytics on which types of books are popular and which ones aren't, allowing us to better service the library!
---
Coding Exercise Review Scheduler
At Source Allies we value the input of teammates during the interview process. One of the ways this feedback is received is through reviewing the coding exercises perspective teammates complete. Our old coding exercise review process favors those who respond right away and makes no distinction based on past participation. In an effort to get more teammates involved, Team "Hack My Rank" has created a process for getting reviewers and have automated pieces of it to make this easier on teammates. We hope to continue to improve this process in the months to come!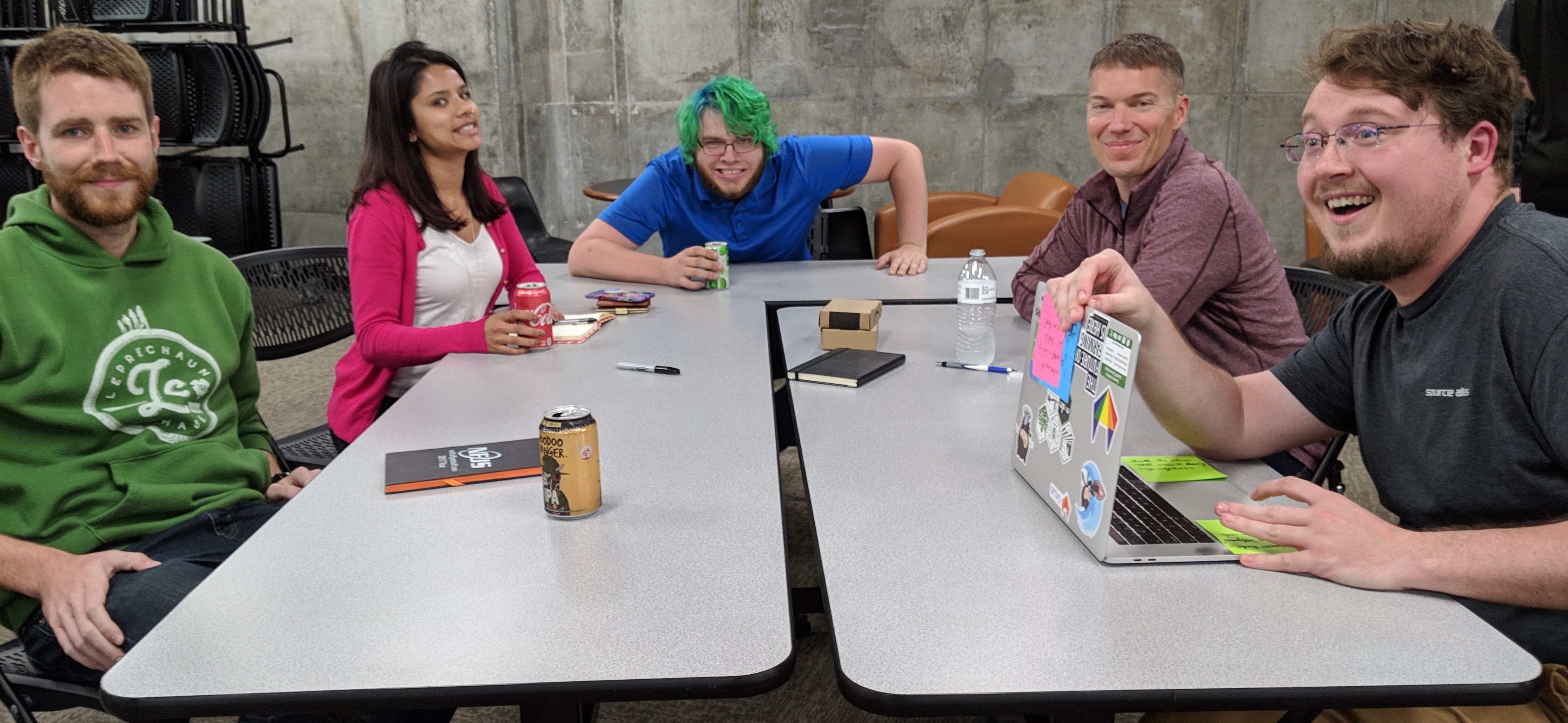 ---
SAI Website Redesign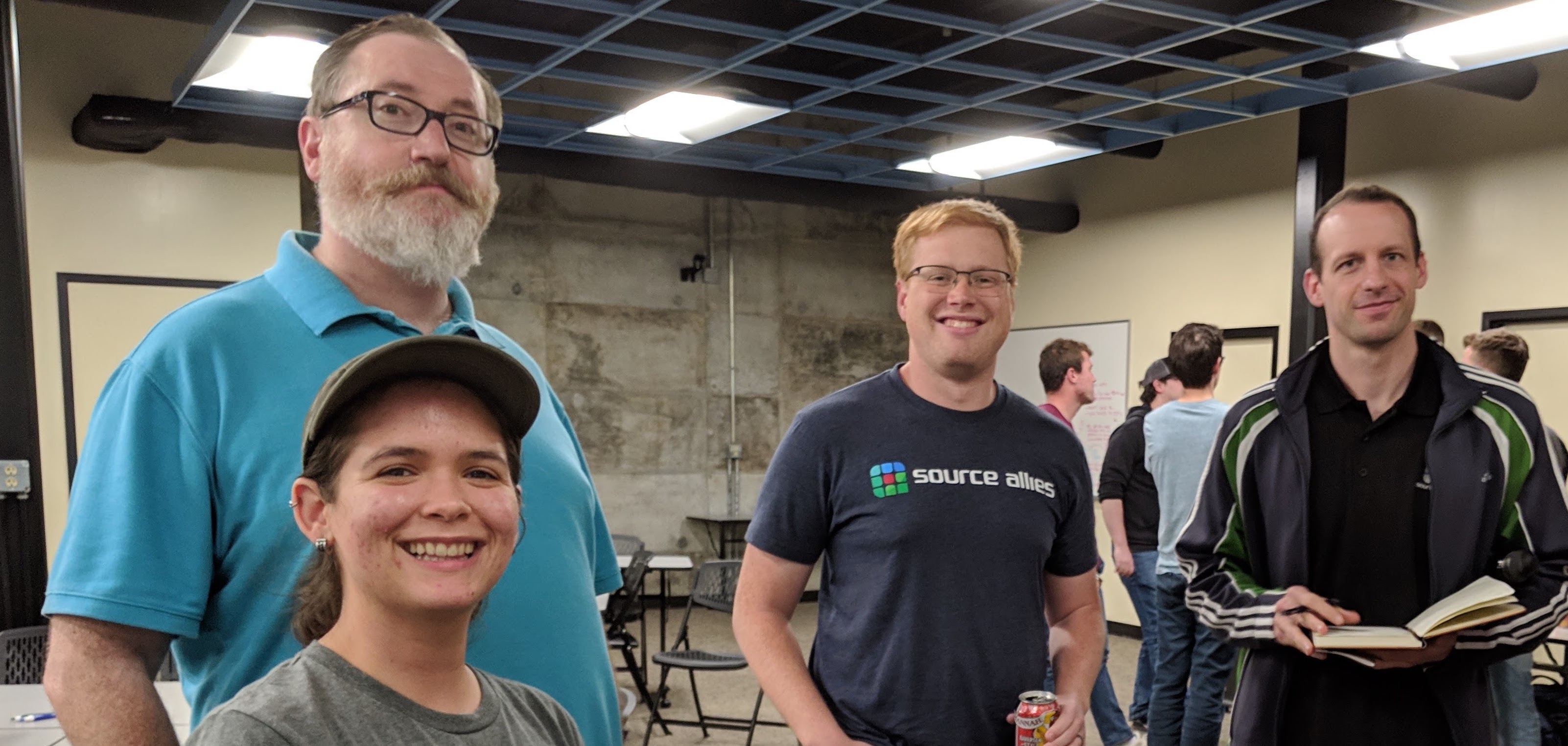 One of the 2019 Hackathon projects was the Source Allies website refresh. Team "Amy's Army" translated extensive UX research, information architecture, and mockups to build the foundation of the site you see today. Check out the image below to see how far we have come from our previous design (left) to our current website design (right)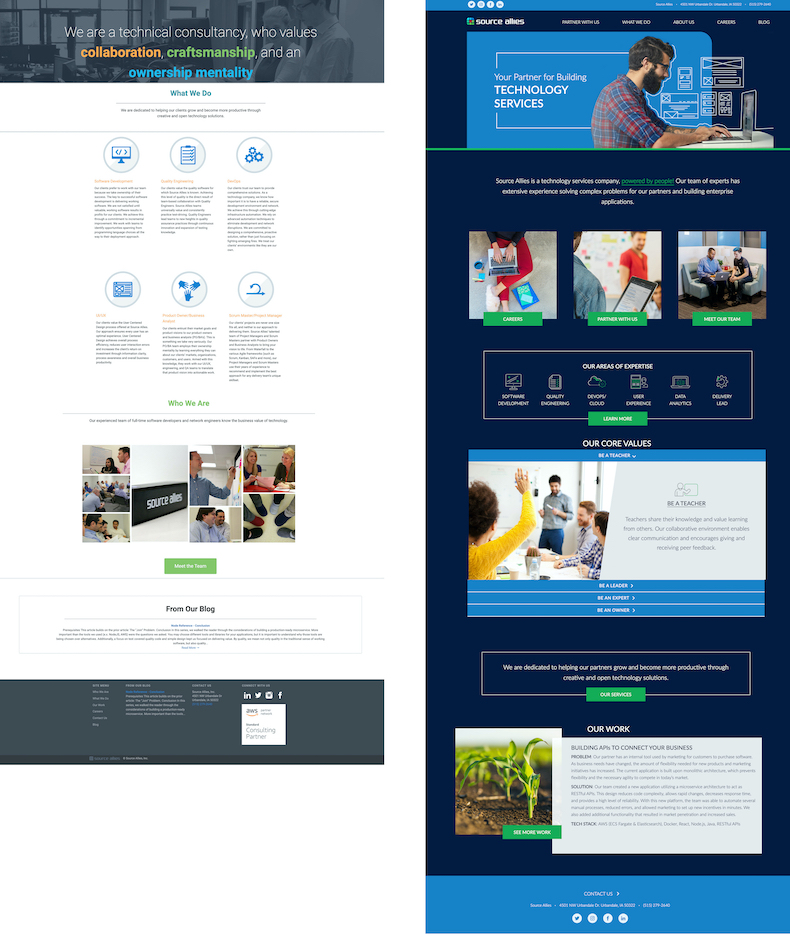 ---
Looking Ahead to 2020
We are looking forward to our 3rd Hackathon this year! While Coronavirus has made it a challenging year with many obstacles to overcome, we are confident that we can continue to hold this internal event either in person or virtually and keep the excitement alive! We look forward to updating you on the journey this year and how we've adapted to the situation at hand!