For 20 years, face-to-face collaboration and side-by-side pair programming have helped Source Allies teammates build a strong web of working relationships. These relationships grow between teammates, partners, Source Allies as a whole and the local developer community.
Two months ago, due to the COVID-19 pandemic, Source Allies teammates had to disperse to their homes, fundamentally changing these relationships and the way we deliver results to our partners.
While Source teammates are still mostly dispersed, our productivity continues; it seems that the web of working relationships is as strong as before, despite the distance.
How have Source Allies teammates been able to make all of this work?
Delivering Value to Partners
Soon after the work from home (WFH) order was given, we created a Slack channel that focused on sharing the best tips everyone had found for WFH. This covered everything from the best standing desks and office chairs, online discussion aids (like whiteboarding), and how to stay engaged and make pairing from home a breeze. Someone else shared the best Zoom backgrounds to add some whimsy to the many, many video conferences.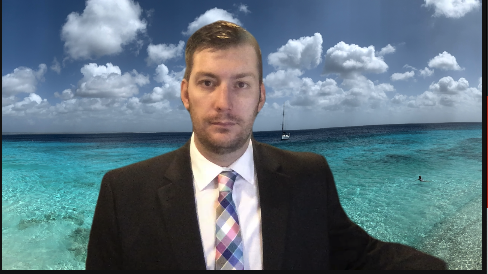 As we moved to WFH it was important for us to eliminate communication obstacles as quickly as possible. If technology hindered our ability to communicate as a team, then we would not be as successful while working remotely. Our teams took the lead and made sure that all video conferencing hassles were addressed in the first couple of days of WFH, allowing us to be more effective and productive. This went even further for some teams, adapting their online scrum board to match the information density of the physical board so that the daily standups could stay as productive as before.
Some aspects of pairing turned out to be easier when remote. Teammate Connor R. shared his perspective on how leveraging virtual communications while WFH expedited his teaching:
...I've actually found that when the opportunity arises to teach another teammate a component in Angular, it's easy to screen share via Zoom and show them the documentation page, the code I'm writing using the feature, and easily demonstrate what I'm talking about. It's easy to jump right into a session like that because at home there are less distractions
On another team, a colleague was on call but away from work when a system incident occurred. Since the rest of the team was all in one chat room, he was able to quickly get a volunteer to monitor the incident for him. If he had posted such a message in a chat room back when the team was co-located in the office, it would have taken longer to get a volunteer since folks back then paid less attention to the chats.
Teammate Colette N. shares what her team did to aid them in WFH:
Our team had a working agreement in place and had established how we worked together early on. When COVID-19 required everyone to work from home, we immediately met to update our working agreement to address the gaps associated with working virtually. Our focus was on maintaining strong communication and effectiveness. Due in part to our updated working agreement, both our client and team have expressed a high level of satisfaction about how well the WFH transition was handled.
Encouraging the Community
Source Allies teammates are known for being active within the greater Des Moines community. Life with COVID-19 has meant adapting and getting creative to stay connected.
Recently, this took the shape of a combined dsmJS/Web Geeks meetup focused on WFH topics such as work-life balance, how looking for a job/entering the development field has changed, and general bonding over our current life experiences. We continue to look for other ways to help the greater tech community by continuing to host meetups, share knowledge, and provide the social outlet that so many of us are missing right now.
Note that virtual meetups can have hurdles of their own. For instance, teammate Michael L. says of hosting the dsmJs/Web Geeks meetup:
[...it was definitely] more difficult. There are many people who are craving the community, so it was great to offer them that outlet. Unfortunately, many of the community organizers are getting burnt out! We were able to rally remotely to come to a consensus on what the topic would be, which was a challenge to do remotely as well. We are now planning to do another one, which [teammate Clair W.] is doing a great job prodding us to do.
Another teammate, Pat H., who like so many of our teammates thrives on teaching within the community, presented virtually to the Central Iowa Java Users Users Group (CIJUG) in May:
It felt funny to present for an hour without being able to really gauge the reaction of the crowd, but the group discussion that followed felt like the same old CIJUG in the best way possible. Having a large group discussion where some of the strongest programmers in town come together to share their passion and knowledge is a whetstone that keeps us all performing at our best. While meeting online is not as much fun as getting together with everybody in person, it is so encouraging to know that I am a member of a group of experts who will overcome whatever challenges we may encounter for the sake of continuing to seek mastery together.
Aside from unexpected hurdles in organizing or presenting at a virtual event, there are other challenges unique to these unprecedented times. For example, working to maintain connections within the community and overcome virtual fatigue from what feels like an overload of virtual meetings are both common contributors to the WFH shared experience. Our goal both internally at Source Allies and while participating in the tech community has been to come up with creative ways to stay connected and try to avoid video burnout. Ideas we have had success with include making virtual meetings unique and fun by leveraging a "live" Trello board where attendees can comment and ask questions in real time, utilizing Google Slides to create virtual chat rooms for a virtual happy hour, and soliciting tips and tricks from attendees on best WFH practices. We find solace knowing that we're learning as teammates and community members how to adapt to these trying times.
Staying Strong Individually
Source Allies teammates can burn out too, and we're guarding against that. Teammate Ben M. advocates taking mental health days:
While working remotely during this pandemic, it's easy to tell ourselves that taking time off is a waste because we can't go anywhere, we can't take a vacation. A world full of can-nots surrounded my vision around time off early on during these times, but I have found that there are still huge benefits to taking this time off for yourself. Taking that single day off for a long weekend allows us to reflect on the bigger picture of what we are trying to accomplish in our personal lives such as our hobbies, as well as professionally at our partner sites. Taking a day off with nothing to do except for working on my own mental health has helped me remain calm and focused as issues arise during day-to-day work as well as returning with a new outlook on the larger plan in our projects.
Despite the strain, COVID-19 has not stopped our teammates from pursuing mastery and becoming experts. A number of them have pushed forward with their studying and have passed their Amazon Web Services Certification exams. As most industries have had to adapt, so have certification exams which are now offered virtually. Due to the increased number of examinees, wait times can sometimes span up to an hour just to begin taking the test! Thanks to the Source Allies tradition of bi-weekly group study times, we were able to keep studying and sharing exam tips amongst ourselves.
Conclusion
As WFH orders are slowly being rescinded, the web of Source Allies working relationships will retain its strength. Whether sitting side-by-side or in our homes miles away, we'll continue to collaborate closely with teammates, partners, and colleagues at other companies. We'll continue to be teachers, leaders, experts, and owners.
Teammate Alec H. summed up perfectly how our values have aided us in our transition to WFH:
The self-direction of Source Allies allows us to take on more responsibilities at our own pace and really feel the pride and ownership as we transitioned into WFH. Due to that natural ownership teammates have, we have been able to transition into WFH without missing a beat.
We still have deadlines to meet and products to release, and we have owned that task and followed it through, even through a global pandemic.