Source Allies is proud to be involved in many charitable endeavors such as dsmHack, Hyperstream and Tech Journey. Tech Journey is a 501c(3) non-profit founded in 2013 by my friend Tony Kioko and my teammate David Kessler. Tech Journey was created to inspire youth with limited resources in Des Moines to increase their knowledge and interest in technology by providing engaging learning opportunities led by technology professionals.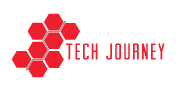 Each summer Tech Journey offers a four day Tech Camp. During the school year Tech Journey offers several mentoring sessions. The goal of Tech Journey is to make the material both fun and challenging for the students. All of the events put on by Tech Journey are run solely by volunteers with all funds coming from individual and company donations.
When a student attends Tech Camp, they are given a brand new laptop to keep for as long as they participate in Tech Journey events. The students are given an entry level laptop that generally has the Windows operating system, 4 GB RAM, 500 GB hard drive and a 15" screen. Tech Journey maintains the laptops for the students throughout their participation.
Currently all Tech Journey events are hosted by the Des Moines Public Schools (DMPS) at Central Academy. At all events, Tech Journey provides food and the DMPS provides transportation. For the week of Tech Camp, Tech Journey feeds a dozen meals to 80 students and just as many volunteers.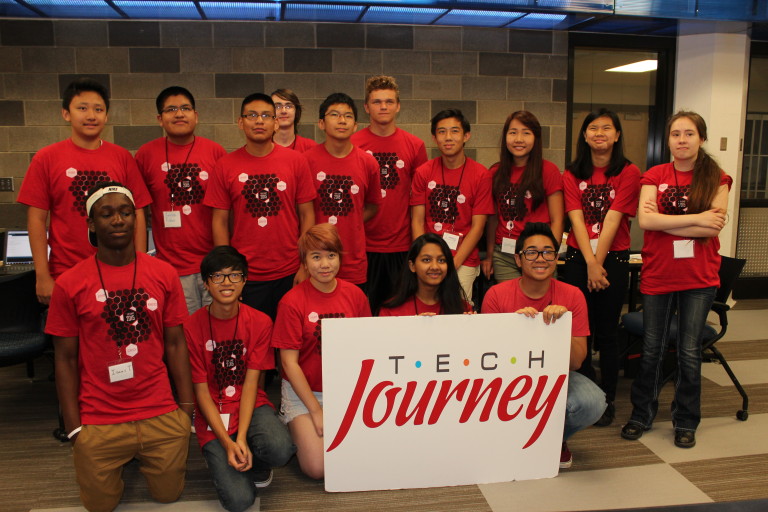 Tech Journey has designed the material so that each year builds on what the students learned at the previous Tech Camp. One way this is accomplished is by introducing more complex use of the skills they have already learned. Another way is by also introducing new skills that are related and compliment their existing skills. Finally, the camp changes how the students work. During the first year the students work independently with the help of instructors and volunteers. During the second year the students work in pairs. For the third and forth years the students work in groups. This helps prepare the students for college and beyond. Tech Camp focuses on having the students apply what they are learning.
Students start out learning computer programming with Scratch, 3D modeling with SketchUp, and audio/video editing with Windows Movie Maker. Students eventually work with Python, electronics, robotics, 3D printers, and cloud computing.
To showcase what the students have accomplished during the camp, there is a open house in the afternoon of the last day of camp. All of the students' parents, camp volunteers, and camp supporters are invited to the open house. Past camps have had special guests for the open house, including then Lieutenant Governor of Iowa.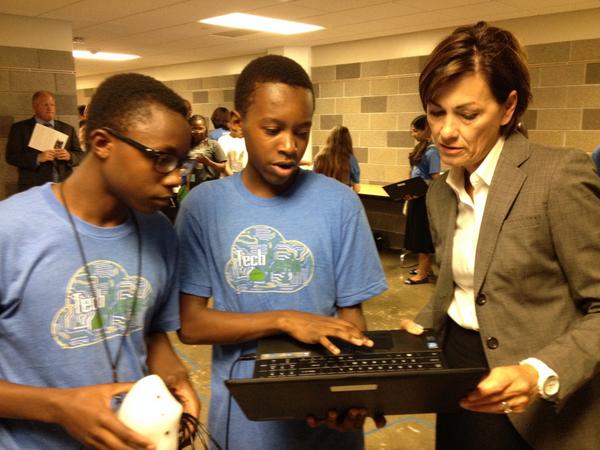 Tech Journey is always looking for help! So whether you are interested in instructing, volunteering, or donating Tech Journey would love to hear from you. Tech Journey is already planning for #TechCamp2016 in July, so it is never too early to get involved! You can find out more information at http://www.techjourney.org or on twitter @TechJourneyDSM.