Machine Learning Solutions
At Source Allies, we specialize in combining the worlds of data science, cloud engineering, and test-driven development to deliver innovative machine learning solutions. Our team of "super-quant" player-coaches bring together a diverse set of skills, including data engineering, data pipelines, predictive analytics, MLOps, and cloud expertise to accelerate delivery and build products with a focus on future business insights. With a track record of success in this approach, we have a proven ability to break down the typical walls between disciplines and deliver results that drive business value. Whether you need to answer tomorrow's questions without redesign or simply want to improve your AI investments, our team of mentor-coach consultants and skilled hands-on builders is here to help.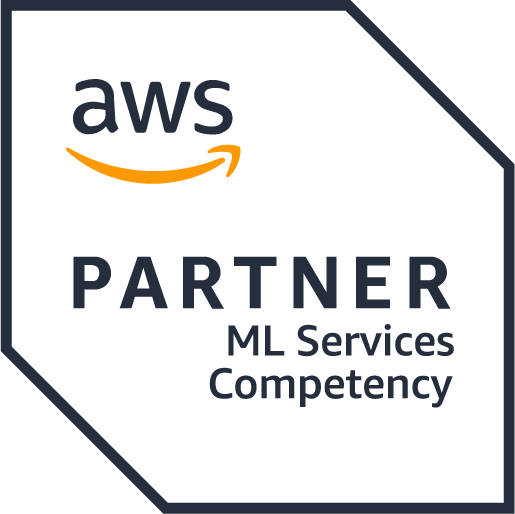 Our Approach
Bridging Software Development & Machine Learning
Source Allies has intentionally built a set of skills that brings together the worlds of Data Engineering, Test-Driven Development (TDD), Cloud Architecture and Data Science.
We had a vision to combine the worlds of data science with cloud engineering. We saw data scientists on their own islands passing models over the wall to developers. Product teams needing insights from their wealth of data, unsure of where to start.
Our mission with your engagement is to combine the skills of data science, data analytics, and statistics with software development skills and best practices - TDD, data engineering, MLOps, cloud architecture. Incorporating the right skills into product teams, answering tomorrow's questions without redesign.
Read more about our machine learning solutions in our blog.
Partners benefit from our commitment to building these skill sets. Teammates learn from each other and teach others. We are mentors, coaches, and highly skilled builders who enjoy communicating with business stakeholders, engineers, and everyone between. We solve tough problems, uncover insights, and deliver elegant solutions.
Case Studies
Lutron RadioRA ML SAAS

PROBLEM: In-office work has grown more inconsistent due to remote work. We want to determine if lights should or should not be active and act on the prediction.

SOLUTION: Use Amazon SageMaker to deliver a model to turn lights on or off depending on facility usage at a given time and in a given room.

TECH STACK: Amazon SageMaker, AWS IoT Core, AWS S3, AWS Glue

Anomaly Detection with IoT Data

PROBLEM: Our partner is a transportation & logistics company. They rely on their trucks to be consistently up and running in order for critical deliveries to be made. IoT Sensor data can glitch, causing preventative maintenance plans to shift and trucks to get unnecessary maintenance.

SOLUTION: Our team established an automated pipeline to allow for the training of an Isolation Forest model in order to detect incorrect odometer data being brought in. These data points are relayed to subject matter experts who can then update the incorrect data, allowing for preventative maintenance plans to be corrected quicker. This has resulted in hours saved as well as less unnecessary maintenance on trucks and a cost savings of hundreds of thousands of dollars.

TECH STACK: AWS SageMaker, SciKit Learn, AWS S3, Jupyter Notebooks

Prudential Life SageMaker Tour

PROBLEM: There was demand in the midwest IT community to have easy entry points into getting started with Machine Learning. We wanted to support AWS's goal to make AI/ML more accessible.

SOLUTION: First we put together a real-world solution regarding insurance risk. Next we invited our Data Scientists and ML Engineers to AI/ML & IT conferences to teach simple ML entry points using the most common enterprise use cases of tabular and time series data. For validation, we showed how the results stacked up against human data scientists.

TECH STACK: Canvas, AutoPilot, and StudioLab

Predicting Business KPIs

PROBLEM: Businesses rely on Key Performance Indicators (KPIs) to track business health, value, and success. This project uses time series data to predict KPIs in order to give businesses insight into whether they are on track to meeting their objectives for the year.

SOLUTION: Via automated pipelines, we trained and tested a SageMaker DeepAR model to forecast time series data. Predictions are deployed via a real-time endpoint. This has resulted in time saved as well as an increase in efficiency across business processes.

TECH STACK: AWS SageMaker, Jupyter Notebooks
Our ML Engineering teams have deep expertise in the following AWS ML Services
AWS Athena

AWS Glue DataBrew

AWS SageMaker

AWS SageMaker Studio Lab

AWS TensorFlow

AWS IoT Analytics

AWS IoT Core
Check Out Our Latest Blog Post On Machine Learning
Introducing a reference guide and library for working with AWS Glue.