Keeping with SAI's proclivity toward open source software, I present to you Vyatta. Vyatta is a small company with the goal of taking down Cisco by offering an open source router that can run on standard x86 hardware. With the prevalence of virtualization, one could realistically open a branch office using just a single x86 server with a T1 card from Vyatta. The router, firewall, and VPN are covered by Vyatta and the apps could run in a virtualized OS.
Better yet is their current sales promotion. If Cisco's gross profit margin is 70%, Vyatta will give you a 30% discount. As Cisco makes less money, Vyatta gets cheaper.
Lastly, proprietary cake tastes good. I can prove it, too.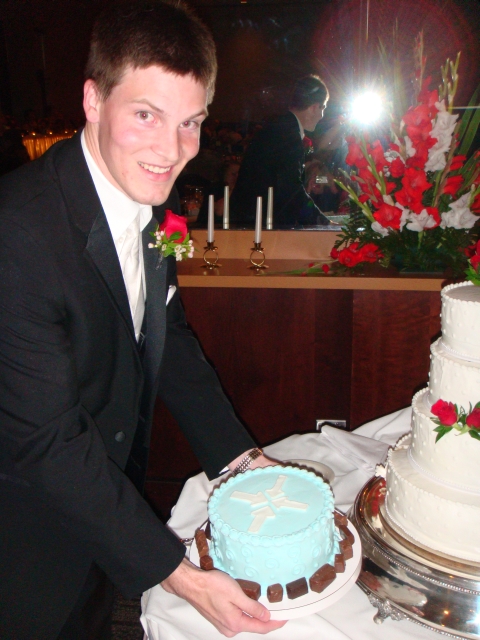 Mark is really excited with the Router Cake at his wedding